We have had several events in the last two years. All our programs are with an aspect to impart learning and knowledge. All who attend have appreciated the information gleaned at such events. We hold these events at times in the homes of committee members by invitation only imparting a very comfortable and exclusive atmosphere.
We are well supported by people who help by attending these functions, donating handsomely and buying items put up on sale for charity by some of our generous donors. As we all know charity is a bottomless well. We are always in need of more money to fund our cause – to educate as many youngsters as possible on to a journey of literacy and opportunity to write their own destiny.
UPCOMING EVENT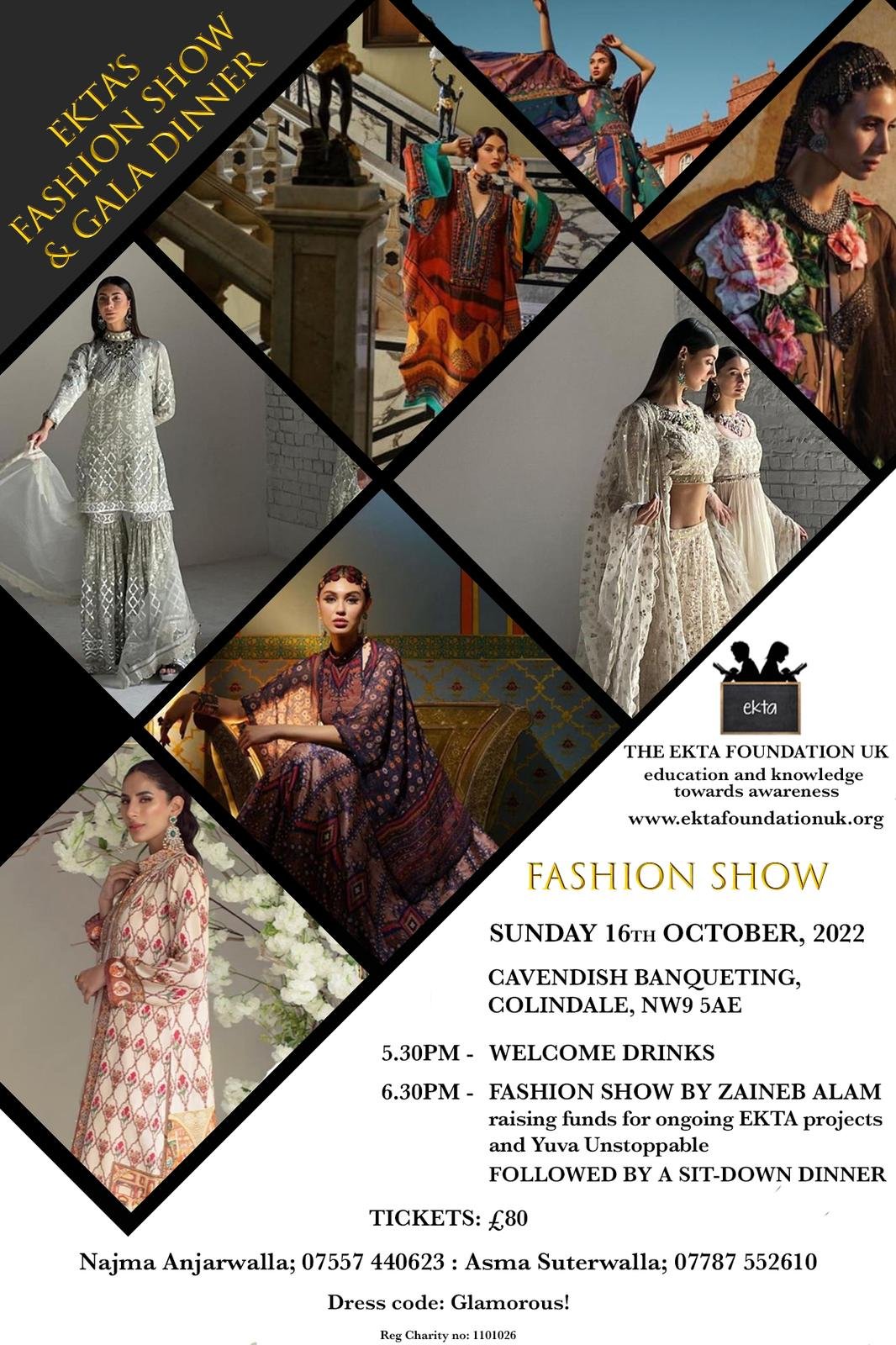 PREVIOUS EVENTS
13th November 2021 – A talk on the importance of a Lasting Power of Attorney.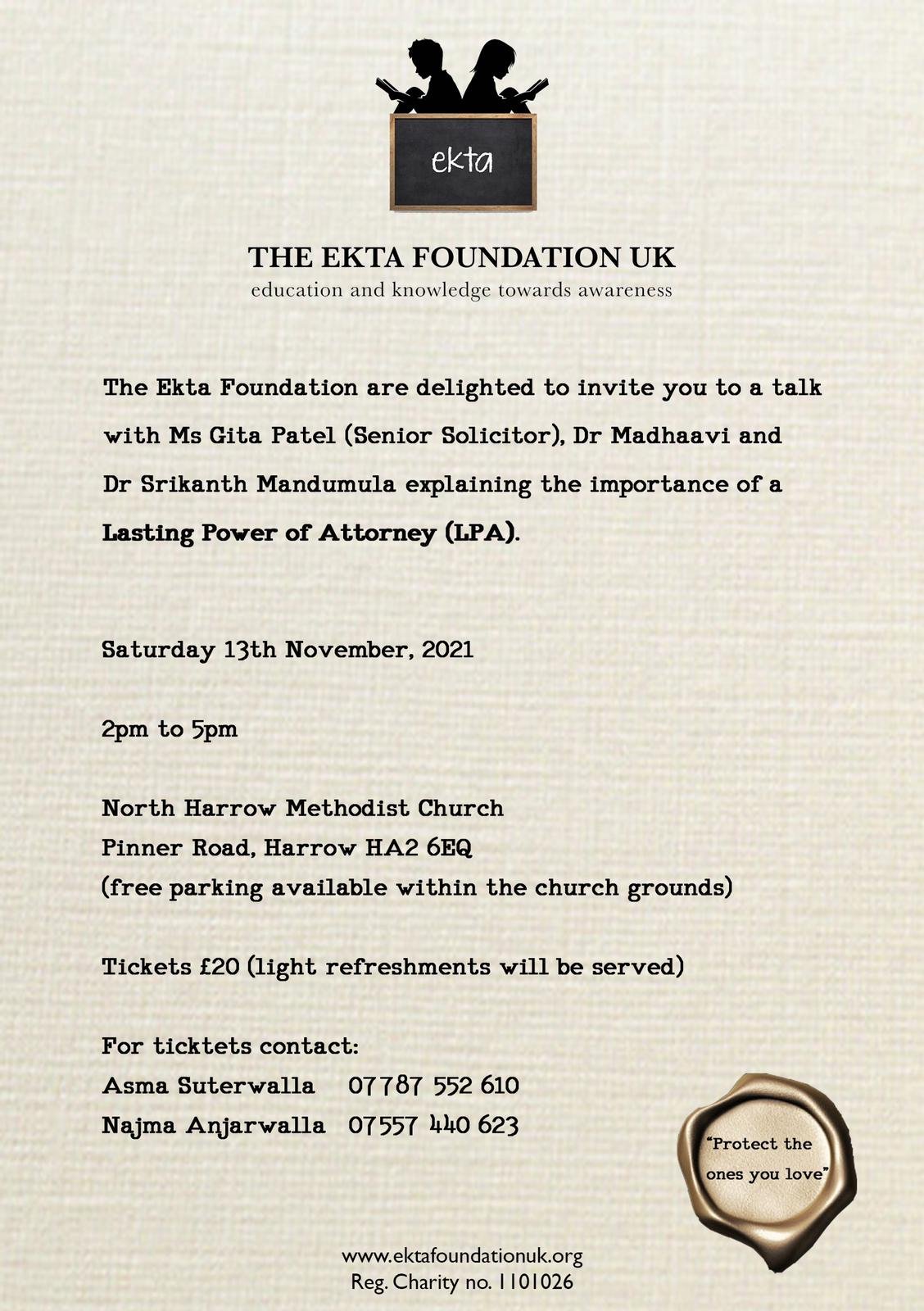 9th April 2021 – A virtual tour of MoMA's 5th floor collection from the 1880s-1940s.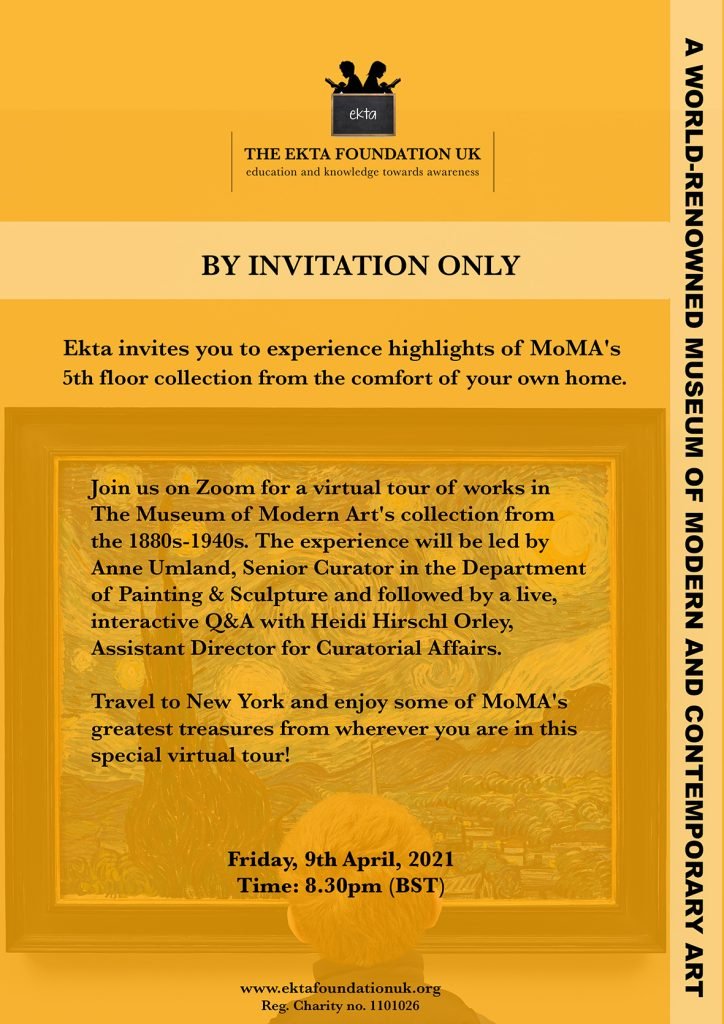 12th December 2020 – A Talk on 'The Secrets of Ayurveda' by Zia Rawji.
Zia Rawji, born and educated in Mumbai, later went to Boston University for a Masters in Chemistry. After working in Bombay for a few years, marriage transported her to the Congo and Brussels for several years during which she had the good fortune of experiencing many international cultures. ~It was when Zia settled in London that she embraced holistic healing, first qualifying as a reflexologist and later going to New Mexico to learn Ayurveda with Dr. Vasant Lad.
An avid follower of Vedanta Philosophy, Zia helped to establish the Chinmaya Mission UK Centre in Hendon, and served as the Vice President for several years. Zia's passion for Vedanta and Ayurveda reveals itself in all the talks and workshops she has given over the past 20 years. This talk aims at revealing the fundamentals of Ayurveda in simple terms enabling all to use this amazing system in everyday life to improve health and well-being.
There were many requests for the audio, video and script of Zia's talk about the secrets of Ayurveda. So, we have decided to respond "The Ayurvedic Way".
Therefore, on the 5th of every month (starting 5th of February 2021), a small "bite" of the talk with appropriate accompaniments will be posted on our EKTA Blog.
6th April 2019 – Musical evening.
29th August 2019 – Summer garden party.
PAST EVENTS
7th March 2015 – Health talk.
6th September 2015 – Charity walk in Roxeth Park.
17th November 2015 – Cooking with Kumud.
12th April 2016 – Ikebana flower arranging by Kalindi Chanderia.
24th September 2016 – Gala charity dinner in St James's Court Hotel.
26th April 2017 – Afternoon of storytelling and South Indian cuisine.
22nd November 2017 – EKTA's kitchen cooking demonstrations.
2nd September 2018 – Charity Walk in Roxeth recreation ground.
25th November 2018 – Gala charity dinner in Cavendish Banqueting.